Tissue Paper Valentines Day Hearts
This week both boys shared the same theme and we worked on our Valentines Day decorations and cards. We made tissue paper hearts with contact paper. They are so pretty on our front window when the sun shines (which isn't often these days!).
The boys also had fun buzzing around the house with the "love bugs" that they had made.
Charlie continues to do well with his daily phonics and math lessons. We learned about matter, solids, liquids and gases in science this week. We also made a weather chart and will be charting the weather for the next few weeks.
Charlie is using blocks to solve subtraction problems.
Tommy is still enthusiastic to do "school" with us.
This week he did a few sheets in his workbook and played on Starfall.com. He is also doing much better playing independently when I need to work solely with Charlie.
Having fun with dress up as Kings and Knights in their "castle".




Our school year with K12 ends in May and won't start up again until August. I am planning a summer curriculum for the boys to do at least 2-3 days a week during those months. I am also gearing up to put together Tommy's Prek curriculum for the 2011-2012 school year.
And our last bit of fun over the weekend was making some yummy cookies for the Super Bowl.
Linking up to:
Preschool Corner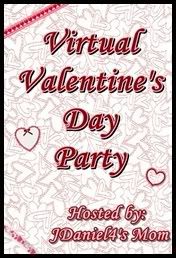 No Time For Flashcards
ABC and 123